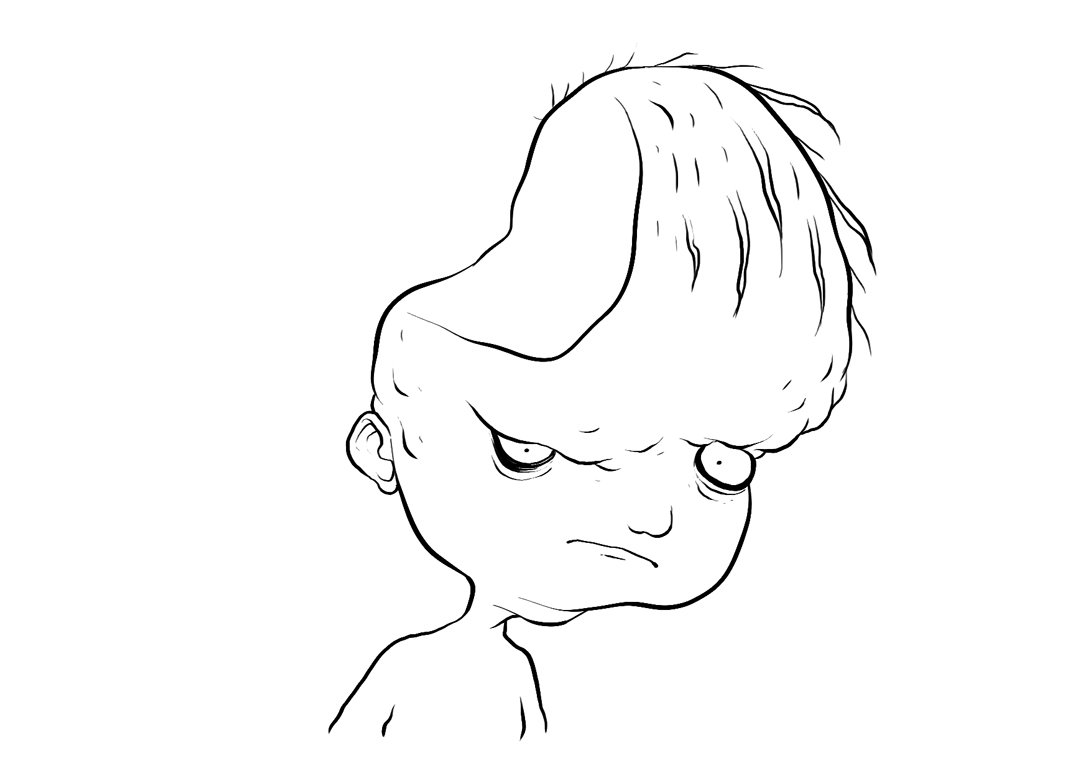 And we're back! I'm still way behind on the novel, but I think this semi-hiatus has gone on long enough regardless. Posting will probably only happen on a weekly basis until the novel's finished, though. ANyway, I thought I'd kick things back into gear with this new thing I can't tear my eyeballs away from, and if you like my stuff, you'll probably like this, too.
I was first tipped off to Dear David by The Ghost in My Machine, so if you followed my previous recommendation and started reading that blog, you probably know about this already. But if you don't, you should get to know it, especially if you like a good ghost story.
What it is: a multi-media ghost story unfolding in real time on Twitter. It began when comics author/illustrator Adam Ellis tweeted, "So, my apartment is currently being haunted by the ghost of a dead child and he's trying to kill me."
He went on to tell about a sleep paralysis episode in which he was visited by a young boy with a misshapen head who sat in a green rocking chair near the foot of his bed, watching him until he woke up. A subsequent dream revealed that the boy is called Dear David and he was killed in a book store when a book case fell on his head. Apparently, according to this second dream, when Dear David appears you can ask him two questions, but he'll become angry if you go beyond that, and the consequences will be dire.
So naturally, the next time Ellis saw Dear David he asked him three questions. And freaky things have been happening in his apartment ever since, all of which he's been documenting on Twitter via a combination of tweets, video, photographs and sound recordings.
Is it a real haunting? Is it a deliberate hoax? Is it just a guy with an overactive imagination freaking himself out over a series of unrelated coincidences? Is it a highly entertaining exercise in experimental storytelling? Only Ellis knows for sure. My gut says it's the last one — the guy is a writer, after all, and this whole thing follows a pretty well-constructed narrative. But part of what makes it so effective and addictive is the feeling that it could be real. And whether it is or not changes nothing about wanting to see what will happen next, or how all of this will end.
Ellis has been collecting all of the relevant tweets on Storify, which as of this writing is updated through the end of August. It doesn't yet include the most recent thread from last night, which features nanny cam footage of some really odd behavior from his cats, but you can read that here. And you can either keep refreshing the Storify page or follow Ellis on Twitter and subscribe to his updates to follow the rest of the story as it unfolds.